SUMMARY
Footprint leads the way in

sustainable solutions for
frozen foods

.
Footprint's new partnership with SAMBAZON, a leading supplier of certified fair trade and organic açai, leverages Footprint's customized, plant-based fiber solutions. Our proprietary technology allows us to design, develop and manufacture plant-based containers for SAMBAZON's new ready-to-eat açaí bowl, a frozen product with a fifteen-month shelf life. Utilizing Footprint's sustainable, plant-based packaging solutions furthers SAMBAZON's corporate commitment to plant-based or post-consumer recycled packaging for all USA retail products by 2025.
Keep reading, we're about to get to the good part about how we helped bring SAMBAZON's philosophy to life.
The Challenge
Create a bowl that fulfills SAMBAZON's
sustainability standards and goals
while meeting a challenging list of specifications:
Avoid single-use plastic
Create a completely bio-based solution
Oil and water resistant in a frozen environment
Achieve a 15-month shelf life
Produce affordably at scale
Contribute towards sustainable packaging goals
How'd we do?
OUR SOLUTION
Plant-based fiber bowls that can withstand freezer storage
Footprint successfully delivered plant-based fiber solutions for SAMBAZON's sustainable packaging needs. These plastic-free bowls help reduce the company's carbon footprint and provide healthier options for their customers.
OUR PROCESS
Product Design
Prototyping
Tooling Design & Manufacturing
Materials Engineering
Process Engineering
Testing & Quality Assurance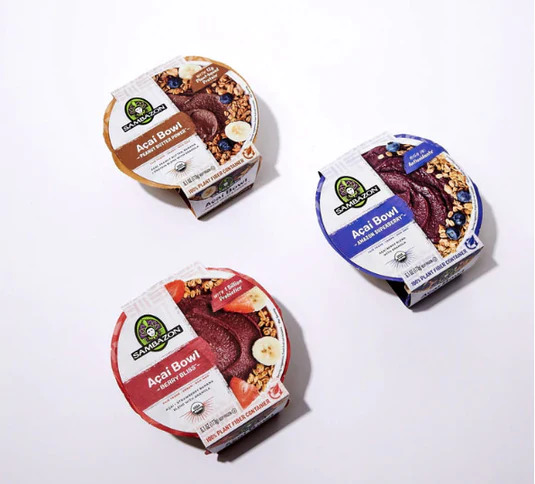 Partners in Sustainability
Footprint Co-founder and CEO Troy Swope:
"We are thrilled to bring our innovation design and manufacturing innovation to support to SAMBAZON as they bring their certified fair trade and organic açaí to the freezer in a plastic-free, ready-to-eat bowl with price and performance parity that is also better for the planet."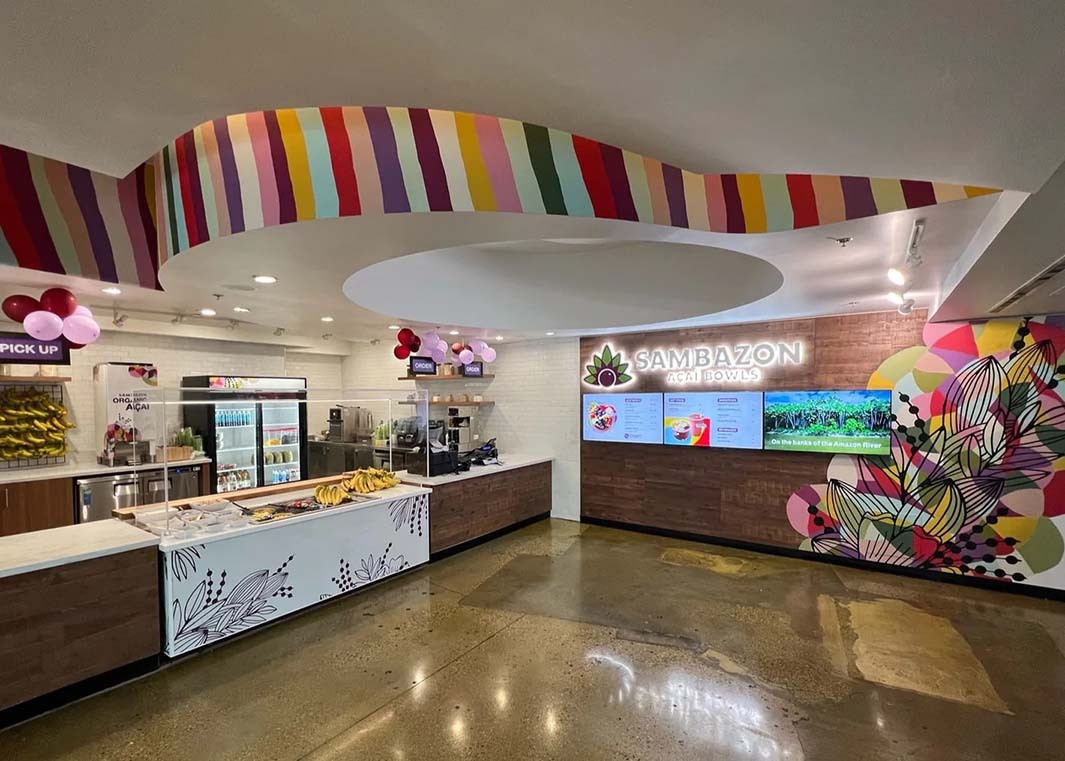 Our solutions are changing the world.
Reach out today to discuss how we can continue innovating sustainably, together.