FOOTPRINT CENTER
Arizona Community turns out to support Footprint Center re-opening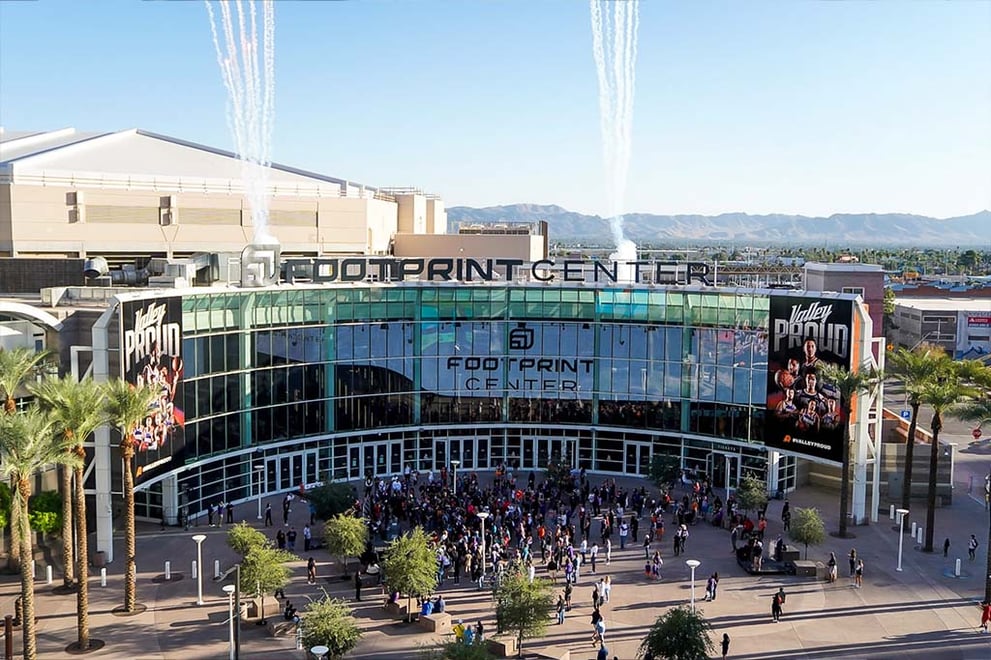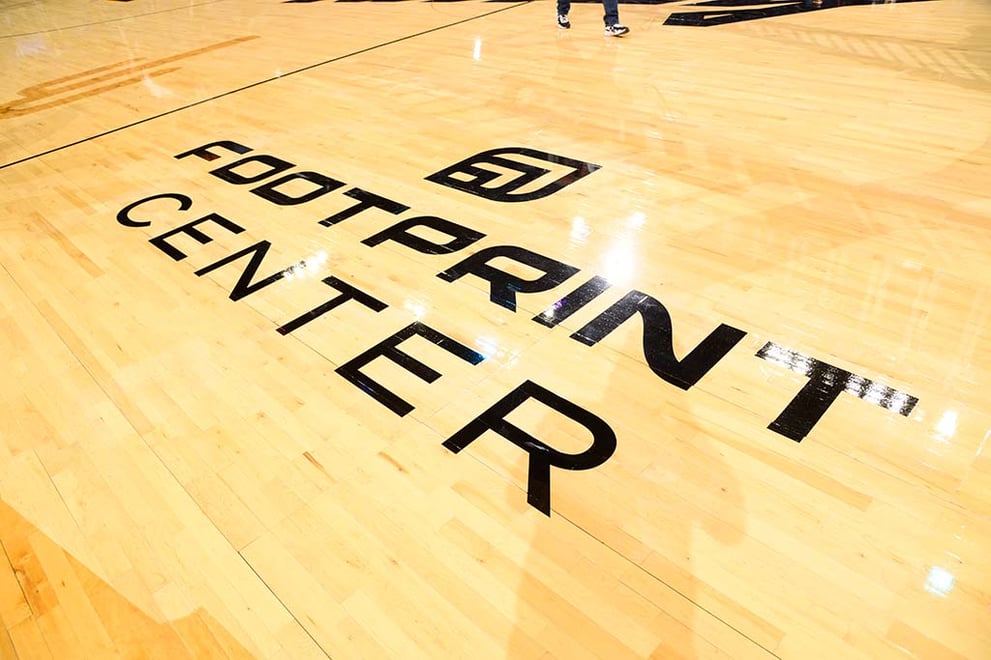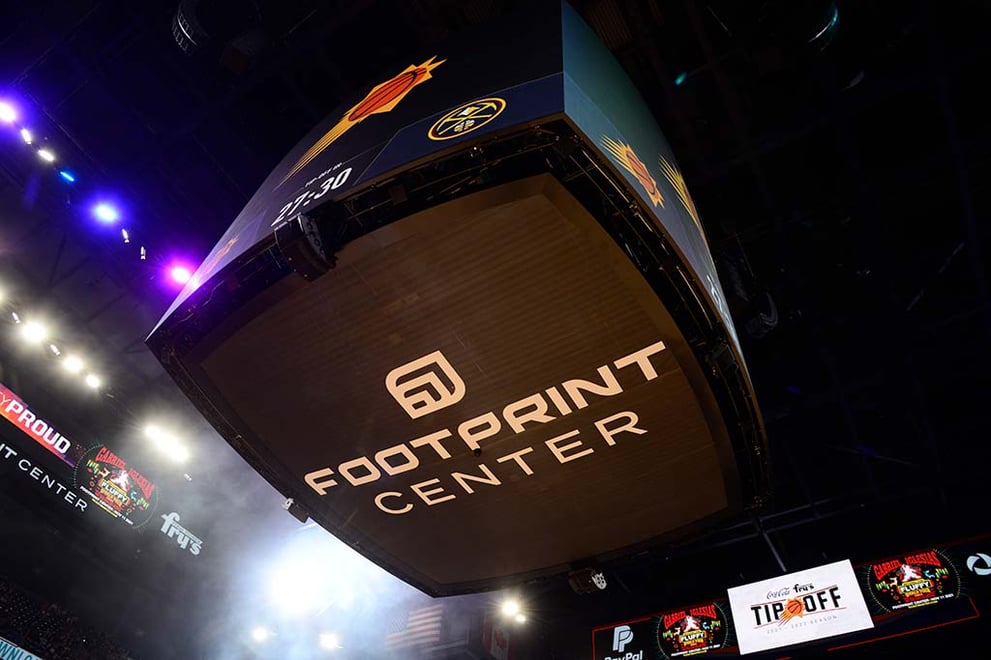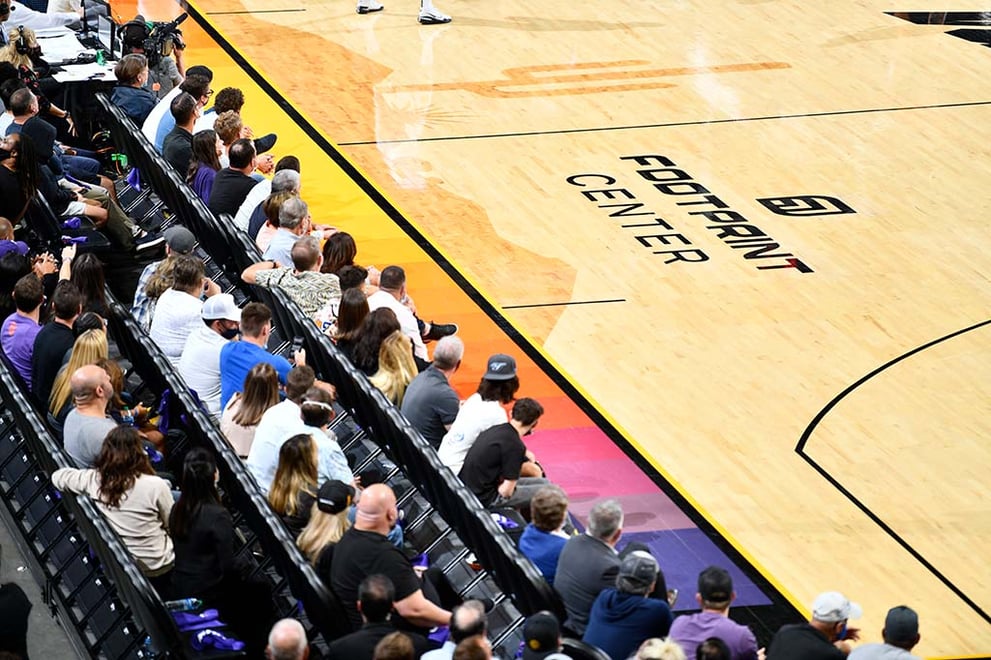 The future of sustainability in sports
Footprint Center: A Center for Champions of Sustainability
Launched in July, 2021
Mayor Gallego welcomes a sustainable future for Phoenix
"Just last night, the Phoenix City Council and I approved an updated, comprehensive Climate Action Plan that accelerates our goal to reach net-zero before 2050,' said mayor Gallego. "I'm proud to have partners like the Suns and Footprint who are fully engaged in creating a healthy, sustainable future for Phoenix."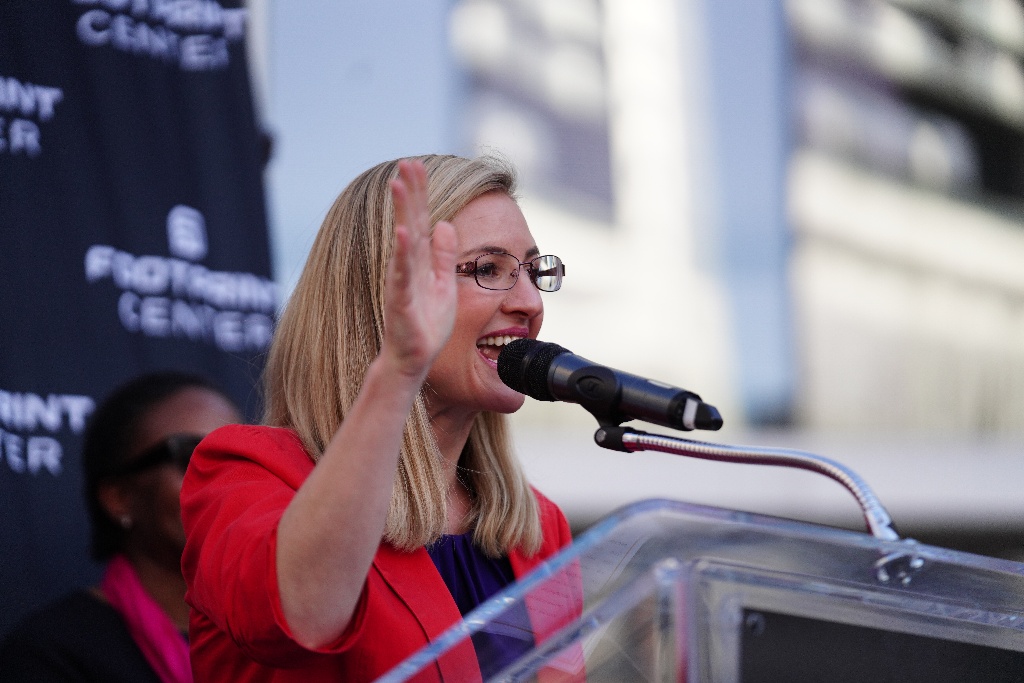 "These are very exciting times and we look forward at Fry's to elevating our sustainability efforts as well as being part of a movement to make Footprint Center a transformative center for sustainability, with a positive impact throughout our community here in Phoenix."
"Today marks the culmination of the past 18 months transforming Footprint Center into a world-class entertainment experience. We are confident that through the support, commitment and hard work of all stakeholders, Footprint Center will serve as the model sports and entertainment venue for sustainable innovation."
"We're grateful to be part of this important global partnership to champion healthy people and a healthy planet. Footprint's expertise and sustainable solutions will have a positive impact on our stadium and our community. As the European Union has banned single-use plastics, our adoption of new solutions is imperative."
"When we started Footprint in 2014, we had big dreams to apply our materials science expertise to solve the hard problem of getting plastic away from food and transforming the supermarket. Sports venues are another relatively untapped opportunity to transform and reduce waste and we're proud to be part of paving the way to a healthier planet at Footprint Center."
"We have a unique opportunity with the Suns, Mercury and Real Mallorca to transform sports and entertainment experiences where fans can enjoy their food and drinks in sustainable packaging and learn more about how they can make changes in their daily lives to get rid of single-use plastics.

"Together we'll create a living innovation lab of new ideas for consumer feedback, new opportunities for our customers, and we can educate fans in a way that will create a ripple effect outside the arena."
"Footprint, we are so proud to have you in our corner and partner to be champions of a healthy world and healthy people. On behalf of the Phoenix Suns, Phoenix Mercury, and Real Mallorca, let's change the world!"
"Footprint, we are so excited for you to join the Phoenix Suns and Phoenix Mercury family. We can't wait to get working with you guys on a better world, healthier lifestyle, and excited for the future."
"Footprint, we are so proud to have you in our corner and our building. So, on behalf of the Phoenix SUNS, let's change the world!"
Sustainable technology at work
Consumers, corporations and legislative changes are signaling the end of single-use plastic.
Living Innovation Lab
Our immersive, Living Innovation Lab at Footprint Center will engage fans, partners, food and beverage companies, scientists and sustainability experts —for research, advice, key learnings from fans, education, testing and more as we continue on the journey to eliminate single-use plastics in our food chain.
Hands-On Solutions
Footprint's solutions might look simple, but our material science technology is high tech – our co-founders come from Intel along with 100+ scientists and PhDs – working every day to engineer food-safe solutions. Mallorca, Mercury and Suns fans can enjoy their entertainment without worrying about the impact on their health or the planet.
Global Impact
A whopping amount of plastic is never recycled at all. Regulations pressuring change – 8 states in the US have banned polystyrene foam food packaging already and 100+ cities, Europe has banned single-use plastics and plastic-lined cups as of July 1. Footprint Center will help showcase how others can make impact at scale, with the right partners.
Frequently Asked Questions
Why did you and the Suns partner?
The Suns are excited to become a leader in sustainable entertainment and we're excited to help. We believe this is one of the most innovative partnerships in sports. By becoming a customer of Footprint solutions, Footprint Center will show others what's possible as a transformative venue for a healthy planet and healthy people.
How will this help Footprint?
We are a solution to the problem of plastic waste. Our primary objective is to eliminate single-use plastics in our food chain and that must be done in partnership with venues, restaurants and companies. This will be a great innovation environment for our customers, scientists, engineers, and designers to test and learn.
How will fans react?
People shouldn't have to think about supporting their local team, enjoying a concert or celebrating with friends and the stress of the waste it creates. Rather they should be able to enjoy all of life's moments with sustainable products. We hope they'll be excited about that, tell their friends, and buy products from their favorite sustainable brands once they leave the Center.
Why did you make this announcement now?
We made our announcement during the NBA Finals because the world is watching the Phoenix Suns! Our team wanted to make sure people know they're also Champions for sustainable solutions. This is a long-term relationship and we're going to add new products and experiences later this year. We'll celebrate every milestone we reach together. Today is just the beginning.