Innovating in cutting-edge

materials science.
We're discovering, testing, building, manufacturing, and commercializing plant-based solutions that are transforming industries.
The Truth behind our Science
Plastic Vs. Fiber?
Why is plastic a bad thing? Why is Footprint's innovative plant-based fiber tech so important for our health?
We design our technologies with the intent to be recyclable, compostable, & biodegradable.
Our Footprint Barrier Technology™ eliminates the need for single-use plastics. Our barrier technologies protect against oil, water, and oxygen.
Plastic bowls contain toxic chemicals that leach into your food.
Scientific medical studies report significant health hazards like endocrine system disorders and even death. Some plastics contain phthalates, which are causing a human health crisis.
Our plant-based fiber is both microwave & oven safe.
Cutting-edge engineering creates customer convenience.
The truth is, less than 9% of plastic is actually recycled.*
Plastic ends up in landfills and oceans and can persist for over 100 years.
PLANT-BASED FIBER TECH
Truly biobased solutions
We design our solutions to be recyclable, compostable, and biodegradable.

Footprint fiber technologies are leading the way in the fiber industry and are designed to protect the environment.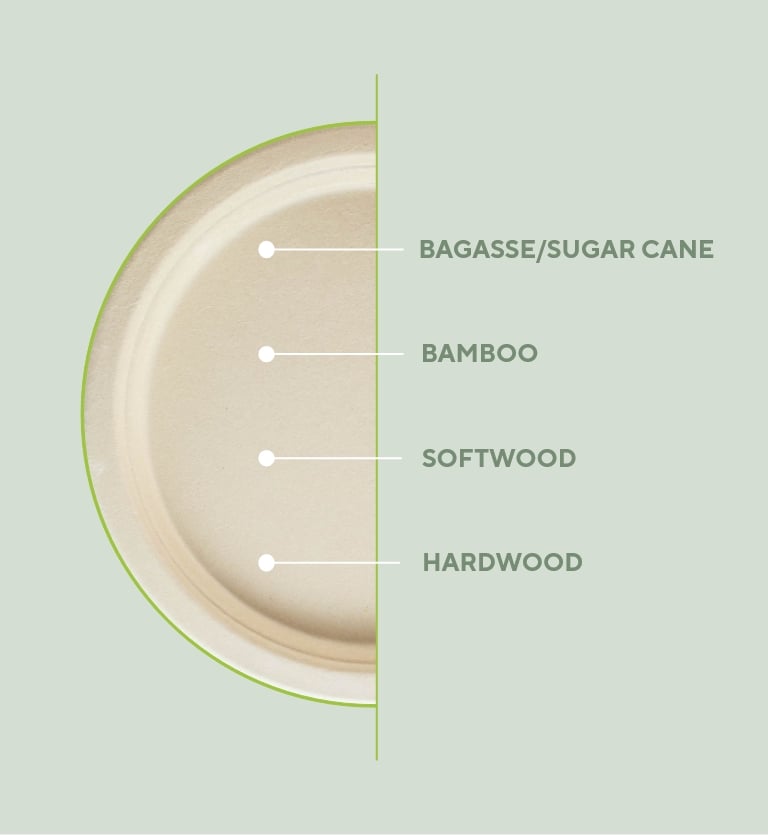 Sample list of ingredients above. We use unique formulations based on product performance requirements.
Business Highlights
Footprint's team is helping solve the global plastic crisis
Footprint has developed a portfolio of plant-based technologies that perform at parity or better than plastic in all key criteria, generating strong demand from Fortune 100 companies seeking solutions to meet their sustainability goals.
30+
Issued & pending US patents
90
+
Engineers & scientists
Innovative, Patented Technology
2,430 U.S. & Foreign Pending Claims
12 Issued / Granted U.S. Patents
2 Issued / Granted Foreign Patents
16 Pending U.S. Applications
40 Foreign Applications in 15 Jurisdictions / 91 Countries
150 U.S. Granted & Allowed Claims
55 Foreign Granted & Allowed Claims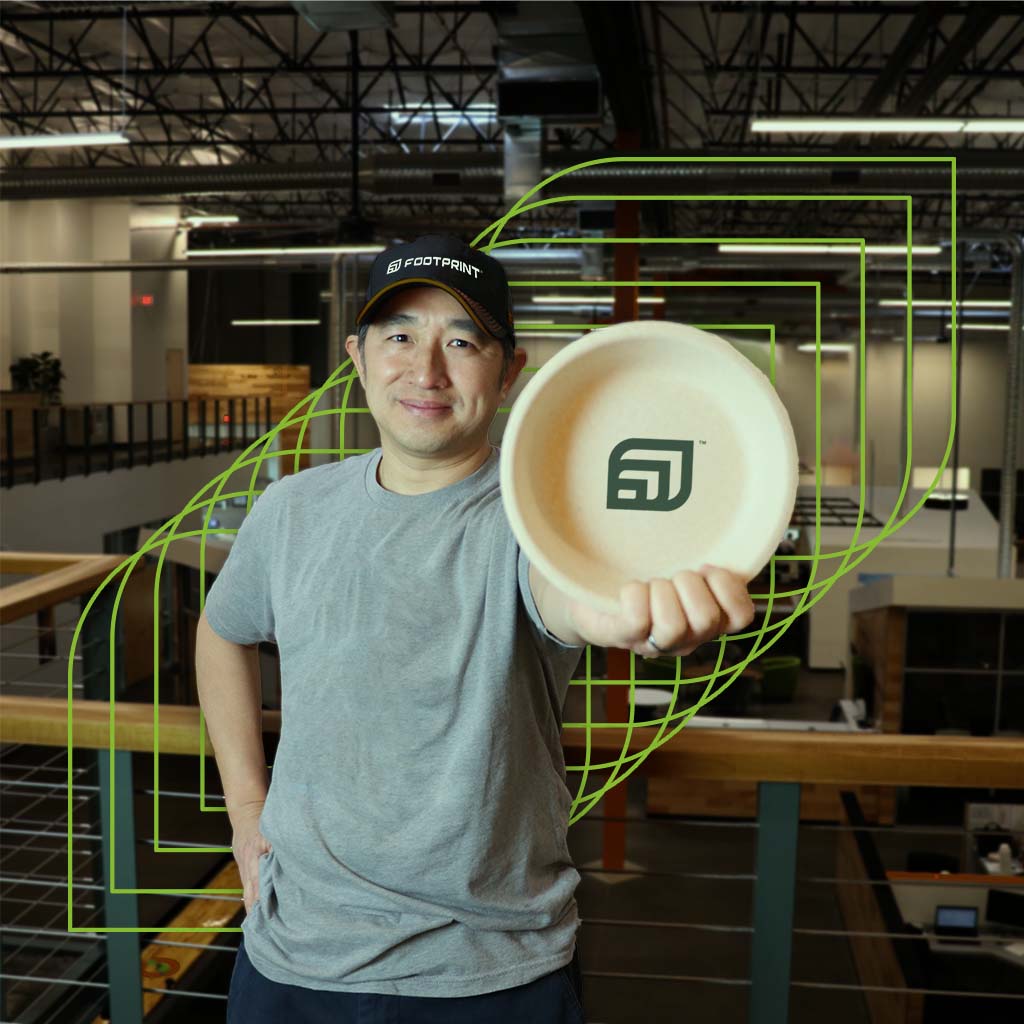 Footprint sustainable IP portfolio
Patented & innovative plant-based fiber solutions that are designed to be compostable & recyclable
Material stability for extended shelf life, including oven & microwave safe products
Bio‑based, proprietary water & oil barriers, eliminating the need for plastic
In-house engineering, customization & automation breakthroughs
For a healthier planet
Engineered Plant-based Fiber Science
We create plastic-free, Earth digestible products.
The plastic-free ecooler.
Finally, a cooler that is recyclable.
Use it, reuse it.
24-can capacity + 5lbs of ice
15 hours of ice retention
5+ days of holding water
20 hours of cold food
Read More