Plant-based fiber solutions.
Our materials science experts are working around the clock to continually innovate, design and manufacture plant-based solutions to reduce CO2, keep harmful chemicals out of our bodies and out of our waterways and landfills for a healthier future.
Supermarkets are where the average consumer encounters the most throwaway plastics… But it doesn't have to be that way.
Footprint has proven, commercialized technologies already in every aisle of the supermarket and is working with brands and retailers in each of these departments to introduce Footprint's sustainable plant-based packaging technologies:
Ability to stand up to moisture inherent in fresh meats and produce for long periods of time without sacrificing performance
Freezer Safe with ability to meet shelf life demands of frozen foods for 12+ months
Shelf Stable solutions that protect non-refrigerated products for up to 12 months
Microwave and oven safe solutions
Bio-based, compostable, recycle solutions that are Earth Digestible
Solutions that eliminate harmful forever chemicals
Wide range of patented and proprietary barrier coatings to enhance product performance
CREATING NEW TECHNOLOGIES
Footprint designs, develops & manufactures plant-based fiber solutions.
High quality sustainable alternatives to plastic and polystyrene foam.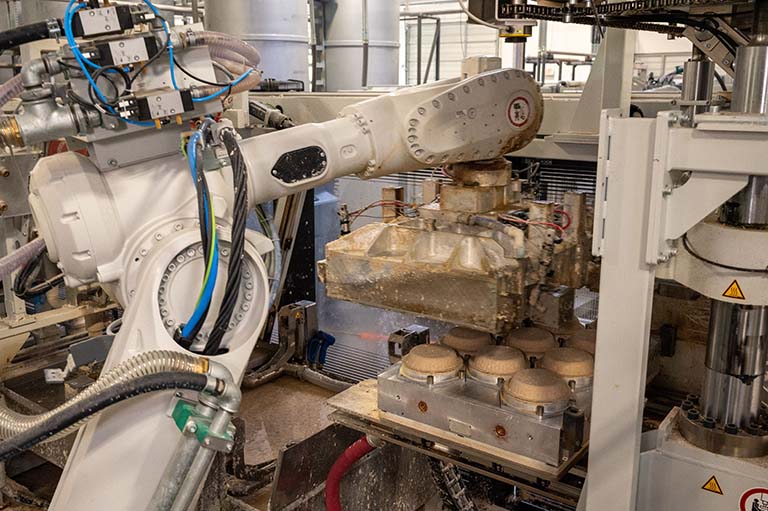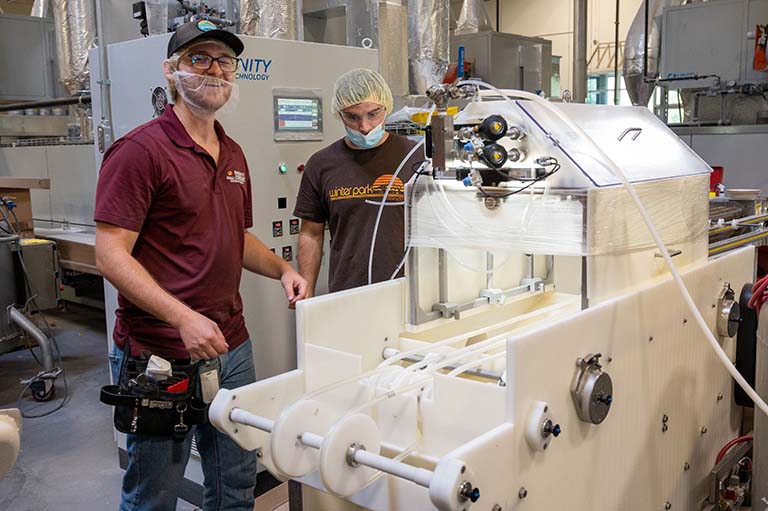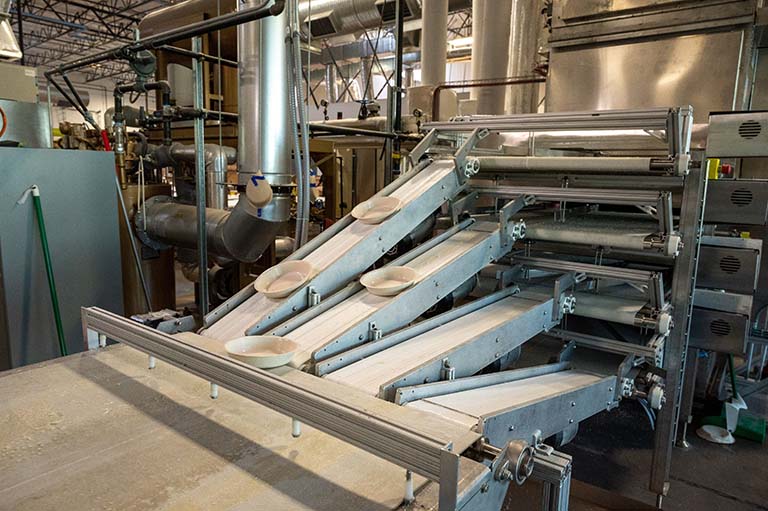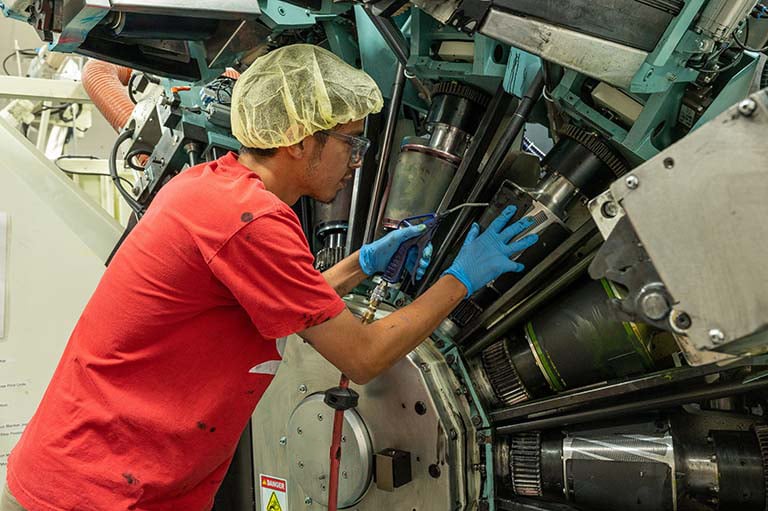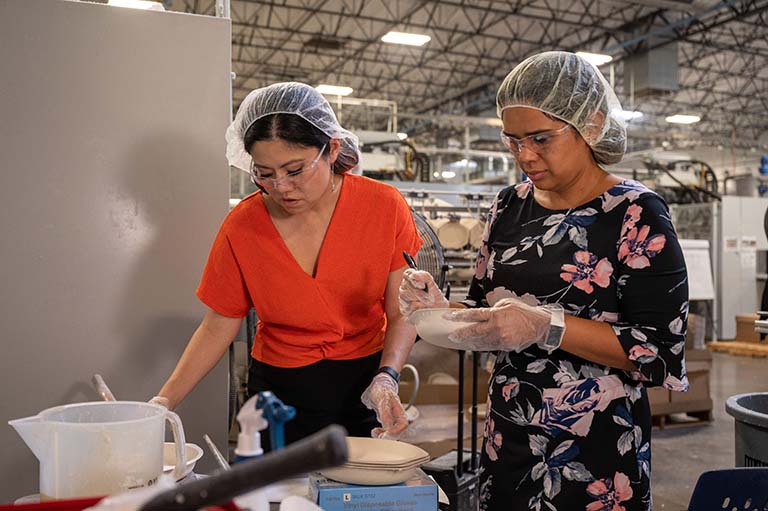 Pioneering the Path to Innovation
We pioneer technologies that do not yet exist in order to design our innovative products
Before Footprint, there were no plant-based solutions for frozen foods capable of meeting the 12-18 month shelf life requirement.

We are the only plastic-free solution that offers extended barrier properties to replace rigid plastics. We pioneer the entire technology value chain to create the custom solutions our customers need to eliminate plastic. Every step of the value chain is in-house, helping us assure quality, scale, and the flexibility to rapidly innovate and optimize.
Our Team
A Valiant Tribe of Innovators
We are proud of the team that we have built to create such disruptive products. We've taken on a big mission and it takes a world class team to pull it off. We have a total of 90+ engineers that span across 7 different engineering sectors that help Footprint pioneer technologies to eliminate plastic.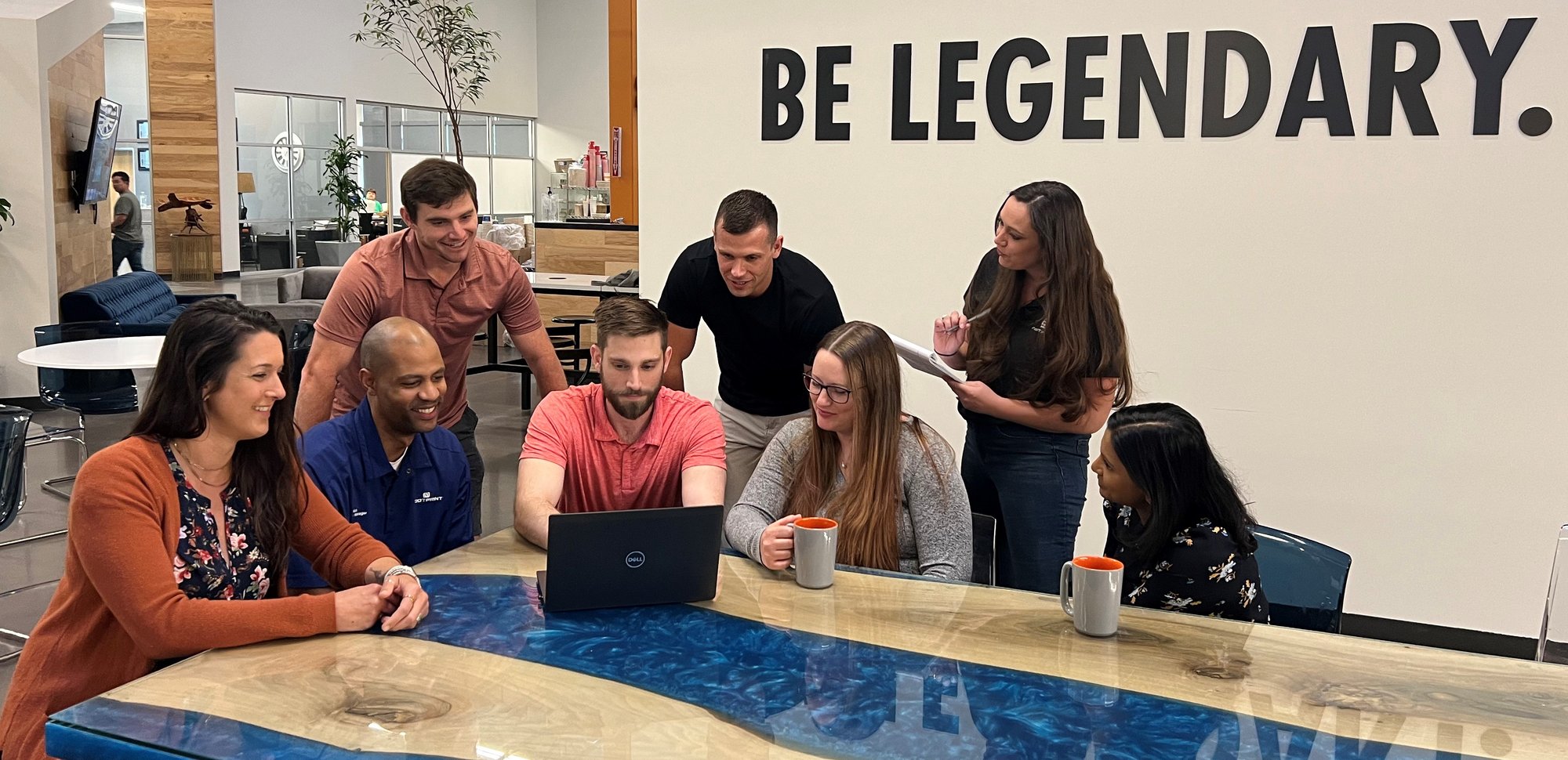 Zero Waste
Footprint's customers foster positive environmental impact
Our vision at Footprint is to significantly reduce our dependence on single-use plastics, and to provide safe, plant-based fiber alternatives.
Our value proposition
Delivering sustainability without sacrificing performance
Footprint's products perform as well as their plastic counterparts, but without all the toxic chemicals.
Plant-based fibers
Ability to stand up to moisture in fresh meats and produce for long periods of time without sacrificing performance
Oven safe & microwaveable
Microwave and oven-safe for greater cooking versatility
Bio-based, designed to be recyclable & compostable
Bio-based solutions designed to be compostable, recyclable, earth-digestible, eliminating harmful forever chemicals
Water, oil & oxygen barriers
Wide range of patented and proprietary Barrier Technology to enhance product performance and versatility
Footprint has pioneered new processes & solutions
Wide range of blended fiber solutions and proprietary barriers
Plant-based solutions that provide our customers brand differentiating solutions at a price point that is comparable to plastic solutions
12-month shelf life
Oven and microwave safe
25+ degrees cooler to the touch
100% oil barrier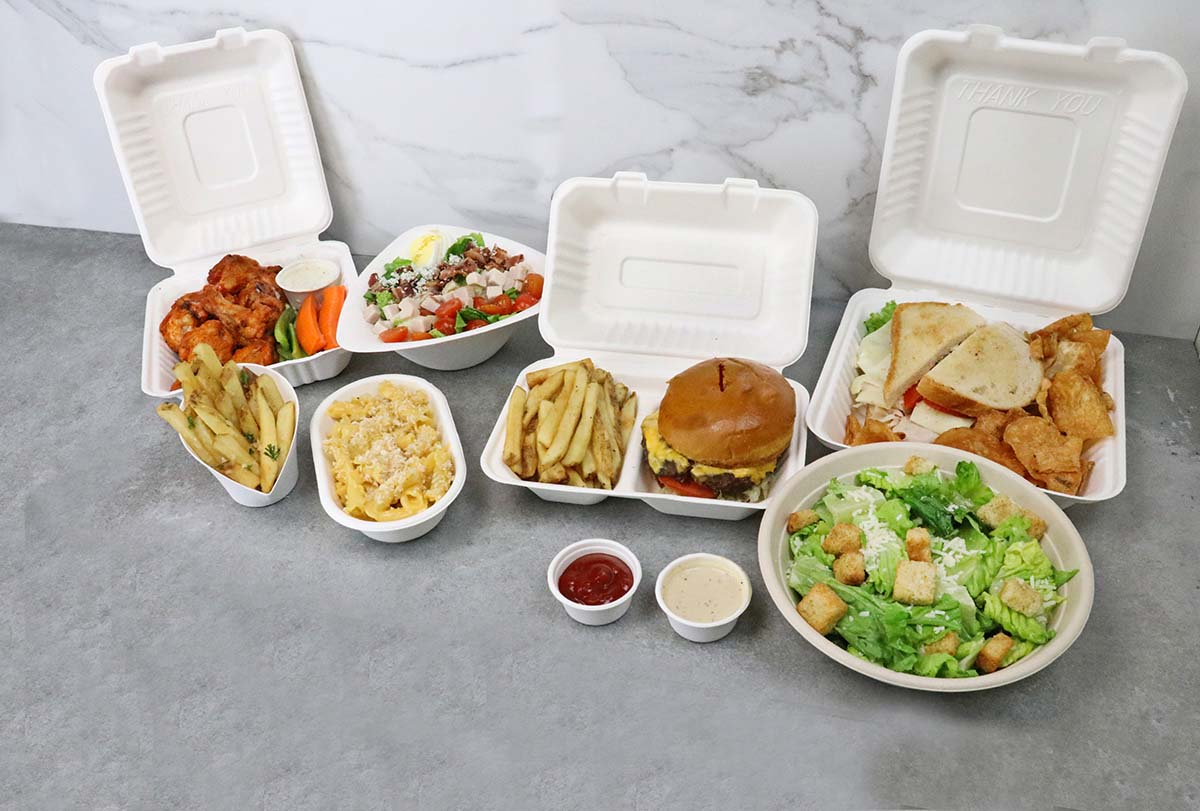 We would love to hear from you.
We've taken on a big mission to change the world and we cannot do it alone. We want to hear from you and let's start a conversation to eliminate plastic!
A new kind of solution
Footprint Center serves as a blueprint for the future of sustainable stadiums and arenas
A million fans will use Footprint's bowls, straws, and cutleries.