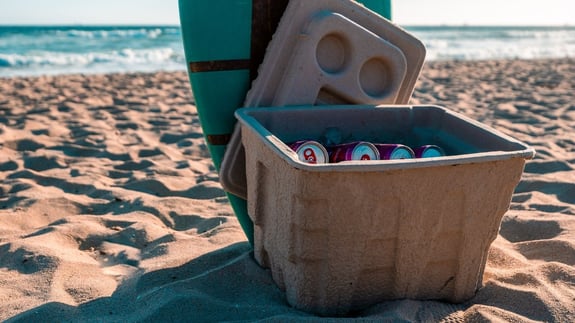 Consumer Goods
Footprint's plant-based fiber consumer packaged goods solutions are a flexible and affordable way to go. This technology can be used to package a variety of goods, including toothbrushes, speakers, and even TVs.
Saving the planet with us
Footprint's CPG packaging solutions outperform the nestability of corrugate and the protection of EPS. Switching to Footprint's CPG packaging solutions can reduce energy consumption by 79% and lower CO2 emissions by 76%, all while contributing to assembly-line savings across the board. Our solutions:
Designed with the intent to be recyclable, compostable, & biodegradable.
Made with 100% plant-based fibers including recycled fibers
Save warehouse and assembly line floorspace
Contribute to reduced number of SKUs
Reduce assembly line time and costs
What solution can we provide for you?
Please let us know about your project and how we can develop the solution you need.
Consumer Goods
Footprint's Solutions
Learn about our other solutions