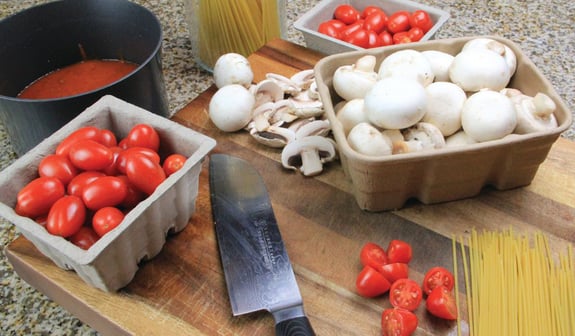 Produce
Showcase your commitment to sustainability with Footprint's Farm Fresh™ fiber trays. Perfect for produce like tomatoes, mushrooms, and berries, our fiber solutions offer a healthier alternative that consumers prefer.
Saving the planet with us
Footprint's Farm Fresh™ produce solutions result in 40% less CO2 emissions, 60% in energy savings, and 100% plastic elimination. Be part of the packaging revolution when you switch to Footprint's Farm Fresh™ produce solutions.
Superior in hoop strength
Tested and proven through cold chain distribution
What solution can we provide for you?
Please let us know about your project and how we can develop the solution you need.
CREATING NEW TECHNOLOGIES
Footprint designs, develops & manufactures plant-based fiber solutions.
High quality sustainable alternative to plastic and polystyrene foam.