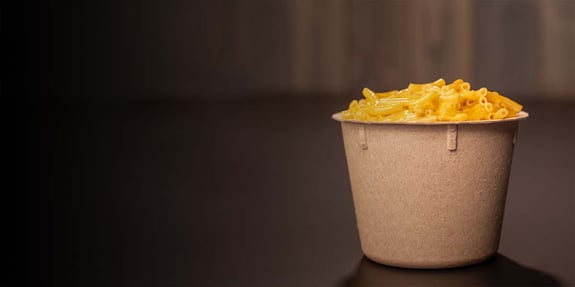 Shelf Stable Cups
Communicate your commitment to protecting the planet with Footprint's shelf-stable cup. Our plant-based fiber cup minimizes oxygen and moisture transmission, allowing us to protect a wide range of products, including mac and cheese, cereals and even yogurt.
Saving the planet with us
Replacing plastic food cups with our new Footprint Fiber Bowl saves 15 Million KwH of Energy. That is enough energy to microwave over 236 Million Mac & Cheese Meals.
Film Sealable with integrated moisture and oil barriers
Stronger than plastic cups
Cooler to the touch, eliminating need for thermal wraps
Direct printing capable
What solution can we provide for you?
Please let us know about your project and how we can develop the solution you need.
Learn about our other solutions