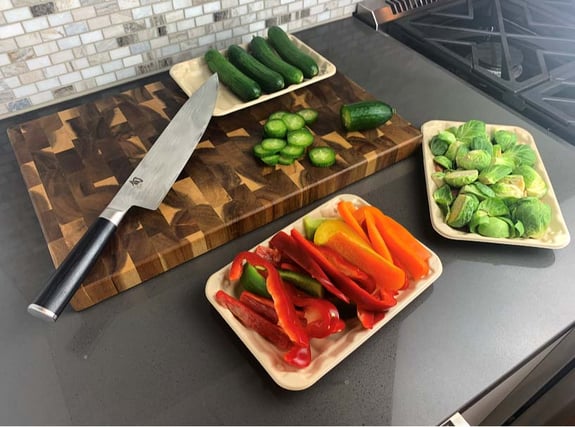 Supermarket Trays
We're creating a future free of polystyrene with our plant-based fiber trays. Our trays are sturdy enough to tackle any product, offering superior strength when compared to polystyrene. Footprint's trays are also designed for efficient storage, meaning you can store more, and ship less when you make the switch to plant-based fiber.
Saving the planet with us
Our trays use 96% less energy and emit 99% less CO2 emissions during production when compared to polystyrene and hold a lower total cost of ownership.

Enjoy reduced costs and emissions and increase brand affinity when you switch to Footprint's plant-based fiber meat trays.
Leak Proof and Snap Proof
Available in multiple colors, including white, pink, black, light blue and natural
Delivered with or without absorbent pads
What solution can we provide for you?
Please let us know about your project and how we can develop the solution you need.
Learn about our other solutions